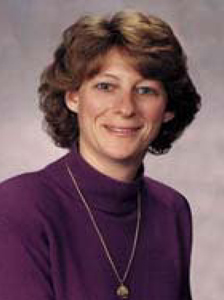 Ms. Weintraub is founder of two other companies besides ACCORD, LLC: Weintraub Legal Services, a firm offering primarily corporate law services and Advanced Business Law Resources (ABLR), co-founded with Harrie Samaras, an entity providing training and consulting in ADR. Ms. Weintraub is an accomplished lawyer, business executive and entrepreneur with over 25 years' experience negotiating complex commercial transactions.
Ms. Weintraub has handled over 50 mediations and arbitrations, including disputes in the following areas: commercial contracts between U.S. parties and involving international companies (e.g., stock purchase, asset purchase, distributor, equipment lease, retail, healthcare provider, family business, partnership, employment, franchise, accounting, financing, intellectual property licensing, real estate broker, auto dealership, transportation, gas pipeline leasing), attorney/client and consumer cases. In her legal practice she represents a wide variety of clients, from high technology companies to insurance brokers, retail stores, healthcare providers, construction contractors, marketing firms and manufacturers. In the training and consulting business, she has provided numerous seminars and workshops to bar associations, law firms and corporate counsel and has provided consulting services to businesses in developing and implementing dispute resolution systems.
Ms. Weintraub previously served as a General Manager at a multi-billion dollar transportation company, responsible for overseeing several $100 million plus equipment acquisitions. She also served as in house counsel for that transportation company, where she was principally responsible for all legal issues and major contract negotiations for the Materials Management, Finance and Information Technology departments as well as handling various regulatory issues. In her management and legal roles Ms. Weintraub negotiated numerous equipment acquisitions and leveraged lease financings of purchases over $100 million as well as several complex transactions such as IT outsourcing contracts.
Ms. Weintraub is a certified mediator with the International Mediation Institute, a mediator and arbitrator for the American Arbitration Association, a distinguished neutral for the International Institute for Conflict Prevention and Resolution (CPR), and an arbitrator for the Better Business Bureau. She is also Chair of the AthenaPowerLink NAWBO Delaware Valley Program, a mentoring program for women business owners. Ms. Weintraub received her Juris Doctor degree from the University of Michigan and received her BA degree Summa Cum Laude from Mount Holyoke College. Ms. Weintraub is licensed to practice law in Pennsylvania, Maryland and DC.